Low Poly Strategy Prototyper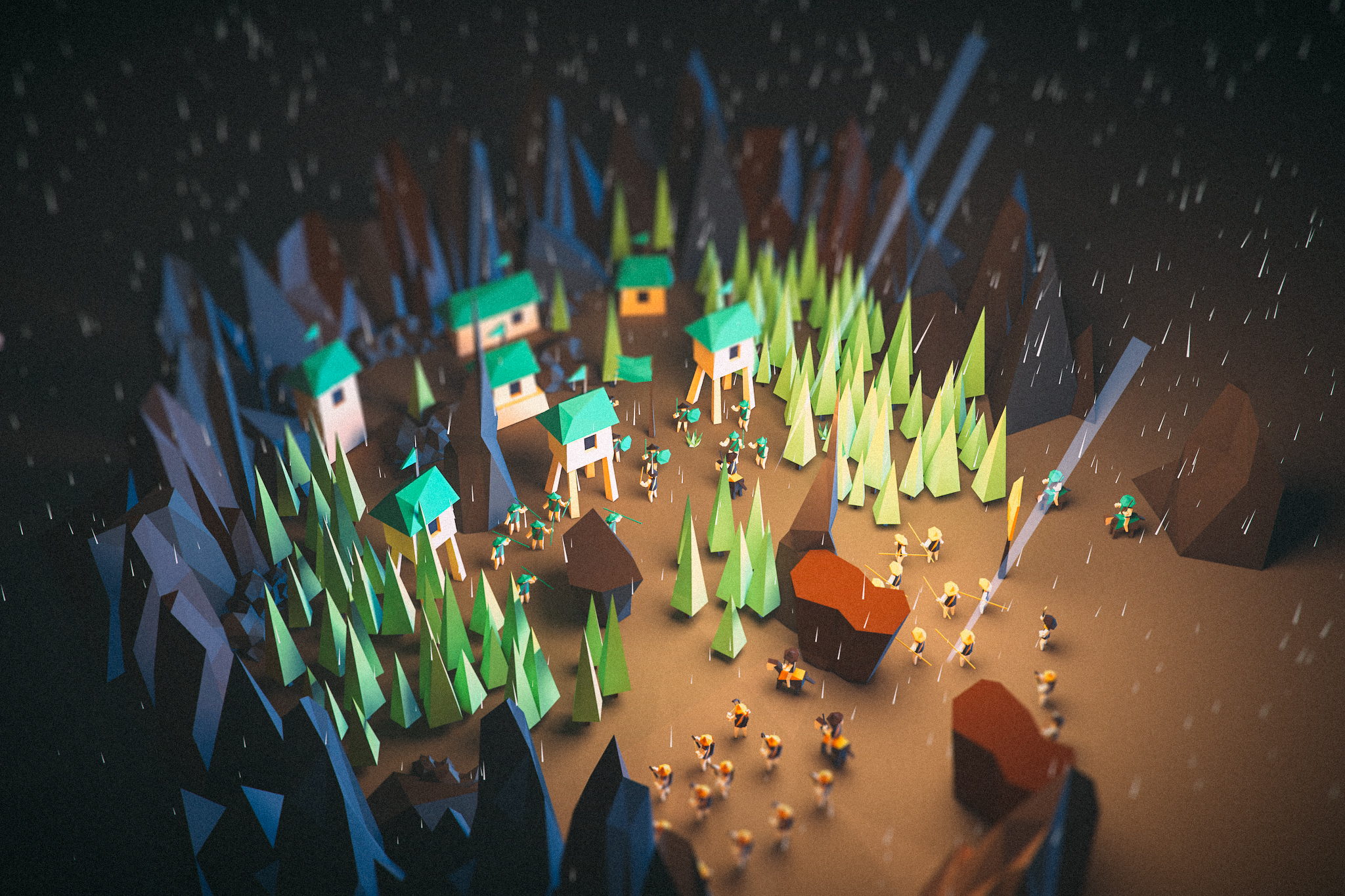 Low Poly Strategy Prototyper
Low Poly Pack contains 90+ ready-to-use low poly elements to build or prototype your own low poly styled game. This asset has been optimized to work on mobile devices.
What's Inside
▲ .unitypackage - which contains 16 scenes, animated characters with scripts, post processing effects, prefabs, animated cameras
▲ fbx, obj models of elements & maps
▲This asset comes with elements such as: Buildings, four fractions (each a different color), six types of characters, unique fraction elements, mountains, trees and other environmental objects.
Technical aspects
Each model has 50-300 triangles. You will also get seven sample maps and one scene with preview of all elements. Additionally, we incorporated a Geometry FX Particles demo preview in this asset for you so you can now create all those amazing weather effects !
Features
All elements are correctly prepared for the Unity engine - each element is made as a prefab with correct coordinates, scale and physics colliders. Just drag and drop and build your dream game or prototype for your first game made in Unity
beffio team